Remtech Pilot-Accelerator - Remittances for Change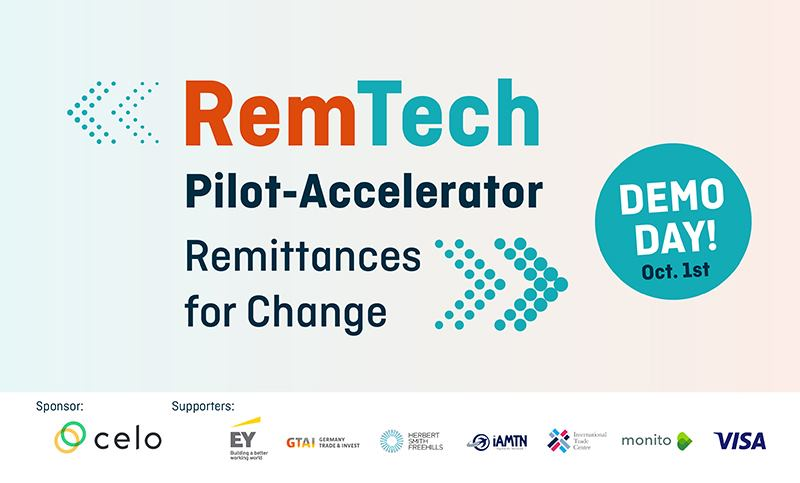 Flow Team
 - 
Oct 04, 2021
Let's put things into context
Remittances are a lifeline to workers' families back home, providing necessities such as food, medical care and education. Yet transfer fees are high, diverting much needed funds. Additionally, there are opportunities to leverage remittances to support long-term development and financial inclusion via investments, savings, and entrepreneurship. That's where Remtech and Fintech innovators have a crucial role to play.
The aim of the Remtech accelerator program is to foster remittances tech startups in support of international commitments to lower costs and improve the development-oriented use of remittances.
Learn more : UN Sustainable Development Goals and Global Compact on Migration (GCM)
What is it?
Remtech pilot accelerator was a one-week program where 12 startups from all over the world were selected. We had an intensive week full of training, mentoring, and networking where startup participants had the chance to learn new approaches and benefit from premium insights while taking the chance to mingle with other startup founders, program organisers, partners, and a variety of speakers and experts.
Who is organising it?
The program was organised by TechQuartier and mandated by the Federal Ministry of Economic Cooperation and Development (BMZ) and the GIZ (Deutsche Gesellschaft für Internationale Zusammenarbeit) in the context of their Migration and Diaspora program.
The program sponsor was Celo Foundation, added to other supporters including, GTAI, ITC, Monito, IAMTN, EY, VISA, and Herbert Smith Freehills.
What value did we get out of it?
The week was crowned with a pitch competition that happened during the last day and demo-day of the program - October 1st 2021.
Flow had an amazing experience as part of this program through valuable contacts and insights but also remained up to its reputation by gaining the 3rd place during the Pitch competition earning 1000 cEuro offered by Celo Foundation.
Startups were evaluated by a jury according to financial viability of the project, SDG impact, technical viability, and degree of innovativeness.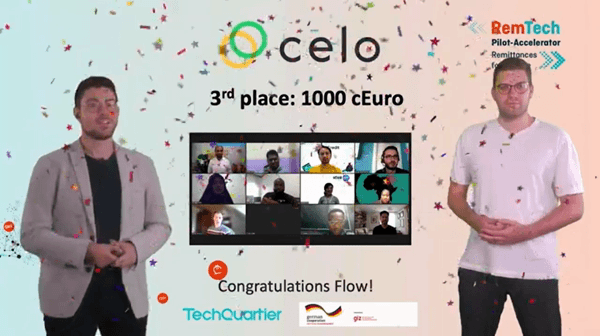 Flow 3rd place victory on Remtech Pilot-Accelerator
Stay tuned and pre-register for your Flow account below if you are not already registered. We'll send you regular but only necessary updates whenever there are some.